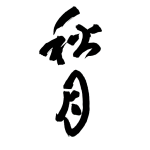 Life needs balance. The founders of "Autumn Moon" yoga studio know this and aim to help you move through the waters of life calmly and easily.
It is no coincidence that their name comes from the Buddhist monk Hanshan's poems about a mind as clear and bright as the autumn moon. This is exactly what it can become with regular practices to calm the swarm of thoughts.
Classes led by founder Vaida include asana (yoga exercises), pranayama (breathing exercises), and meditation. These practices are like rest stops in the fast-paced modern world and are open to people of all ages and physical abilities seeking harmony and stability.